Hi Badgers!
Hope all is well and that everyone is keeping safe during the Covid19 Pandemic.
As many of you have seen I have been actively creating weekly community events. For many of us the Lock down during this Pandemic has been very hard and stressful. These events are a great way for community members to get together and handout online while strengthening the overall community vibe. These include Chess Tournaments and Poker Tournaments.
I am actively looking for suggestions and feedback from the community on the following:
Are you happy with the overall Turnout?
Aside from Chess and Poker, which other events can we easily create online?
Would more users participate in our events if we had the Badger community offer prizes? These prizes could be NFTs, Badger, Digg or anything else that is suggested.
I'm not sure if the Community would support item 3 but I think giving users a incentive to join our events would greatly improve the overall successes of these events. In crypto a strong community is just as important as Memes

What is nice about some of these events is that we can customize them for a more personalized touch. Please see the image from one of our Poker Tournaments with our Badger logo on each Poker table.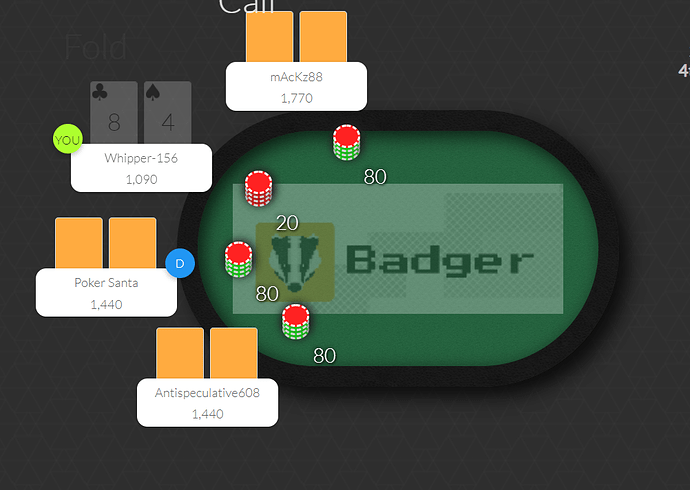 I have been part of SNX for over 2 years now and our chess club there has HUGE success! Each week there is close to $300.00 up for grabs. I personally think that is overly generous, but I would love to do something similar with Badger.
Please show your support and provide your feedback. If enough community members support the idea of community prizes for our events we can make it happen!
I look forward to your feedback and comments.
Thank you!
Whipper156