8 followed by 6 imo. 6 is my preference but it doesn't fit the rest of the ecosystems color scheme as well
2 & 9 are fire - very strong designs throughout!
#3 because it's the only one that works at 25px x 25px without it losing detail
… and if you stare at it long enough, it winks at you.
FOUR 4) - 8) is a bit too thick.
They are all really good, but something in 8 gets me.
Good designs guys


Could we add the rotated version of the 4th to the vote, please?
There's been some support for this idea on the Discord channel.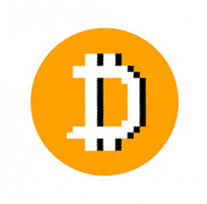 It's not a new submission, just another way to look at it

All credit, of course, goes to the original submitter.
Great job from the operations team and designers


I will like to suggest that for future such contests, the operations team should present all the shortlisted entries in a uniform manner. It will allow voters to make more justifiable decisions.
As it is presented currently, the presentation of the entries are disorderly. Some appear zoomed in, others appear zoomed out, they are all of varying sizes. it makes it difficult to make a fair decision. Just my 2 badger.
Ah dang it, my gif never made it in the competition as gifs can't be posted directly to the thread… Here is the token-design-gif I made for you guys, thought I'd share again (this time uploaded to gfycat

)
Original post with an explanation of the thought process behind the design: Digg Token Design Contest
would be nice to choose 4!
I like the 8 bit pixelated designs, but I think number 1 captures the essence of DIGG the best. You have the D in a font that pays homage to Bitcoin, as it should, and the shovels are badass like us badgers.
Maybe we could tray and rotate it ~30 degrees or whatever the BTC logo is.
Great work all!
#4 I think I'm late though lol. Won't let me cast the vote on the snapshot
I digg it…

might be good to see them in icon sizes for exchange listing. Some were made with mobile and very small icons in mind.
love how the the shovels on design 1 capture $digg's ethos but also love the retro pixel aesthetic. im torn! great work artists!!